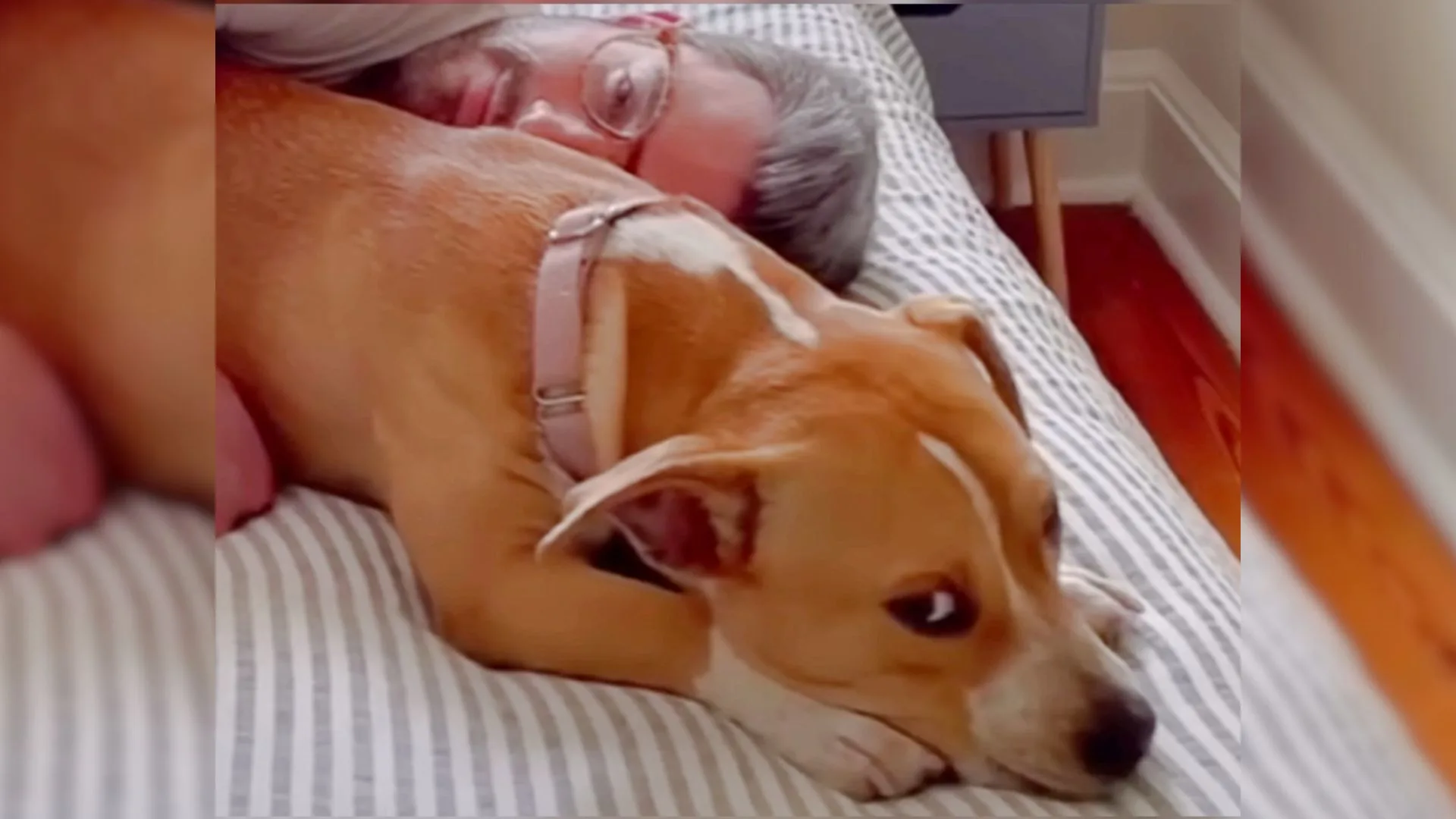 Every pup needs immense love from their humans in order to thrive and live a happy life. Despite being deserving of feeling loved and cared for, many canines are abandoned by their heartless owners.
Betrayed by the people whom they considered family, our furry friends end up on the streets where they wait for their owners to come back.
Knowing that these loyal canines always wait for them with unwavering hope makes me feel brokenhearted.
Layla, an adorable pup, knows how it feels to be abandoned and left behind. She spent days waiting for her family in the parking lot of an apartment after they moved out without her.
Falling In Love With Layla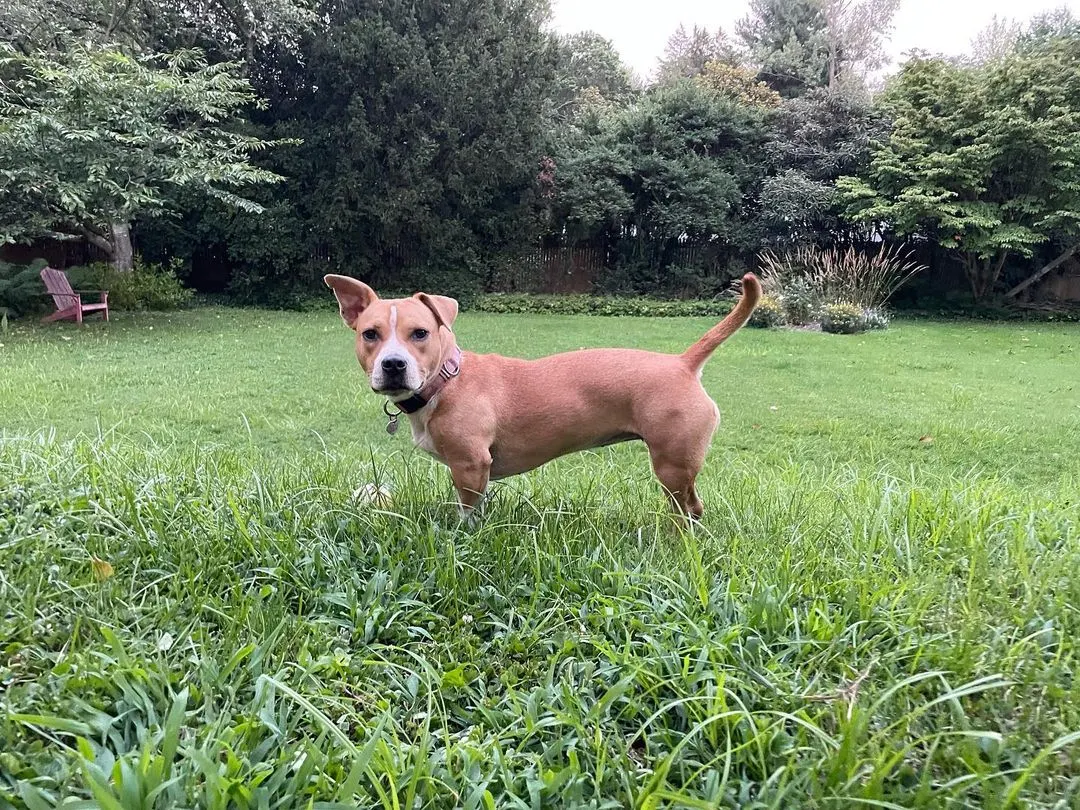 Luckily, an animal shelter located in Philadelphia, Pennsylvania, picked her up and took her in. The shelter staff members were enchanted with the pooch, and they couldn't believe that someone could have abandoned her.
At the time, Ellen was looking for a dog, while her fiancé wasn't thrilled with the idea of getting a furry four-legged companion because they both had busy lives.
On Ellen's birthday, her fiancé agreed to go to the shelter and meet Layla. Although he was still hesitant about adopting a pup, he changed his mind as soon as he laid his eyes on the delightful doggo.
"But as soon as he saw her, it was game over. He couldn't say no. She's an incredibly sweet dog," Ellen said.
Both of them fell in love with her, and they decided to adopt her.
Starting A New Life In Her Forever Home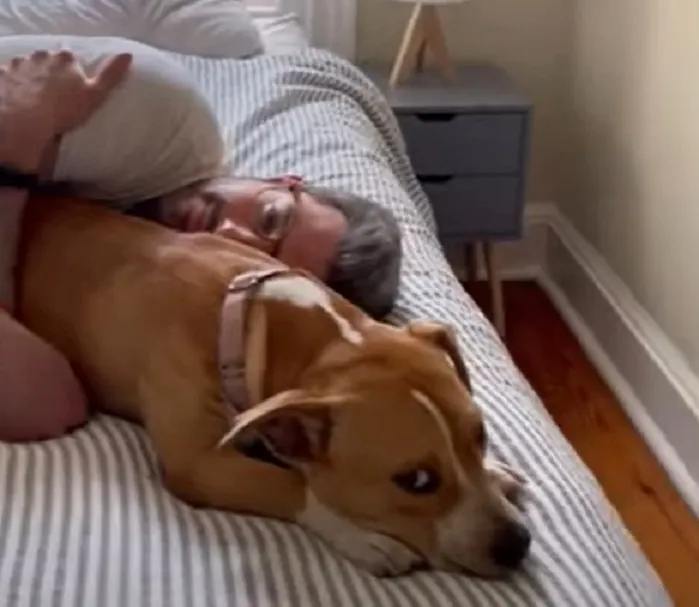 Layla was overjoyed to meet her new parents, and she was looking forward to moving in with them. From day one, she fit in with their family.
Ellen was glad to see that their pooch was very loving and relaxed around Ellen's family when they visited them. She rested her head on their laps.
Layla built a strong relationship with Ellen's fiancé and they became inseparable. They adored each other. He was Layla's favorite person. Whenever she saw him sitting on the couch, she rushed over to cuddle with him.
Layla liked wrapping her paws around her dad while resting her head on his shoulder.
"She absolutely adores my fiancé and they have the sweetest relationship. She's honestly more affectionate with him than she is with me."
The adorable doggo liked to fall asleep in her dad's arms.
Bringing Joy Into Her Parents' Life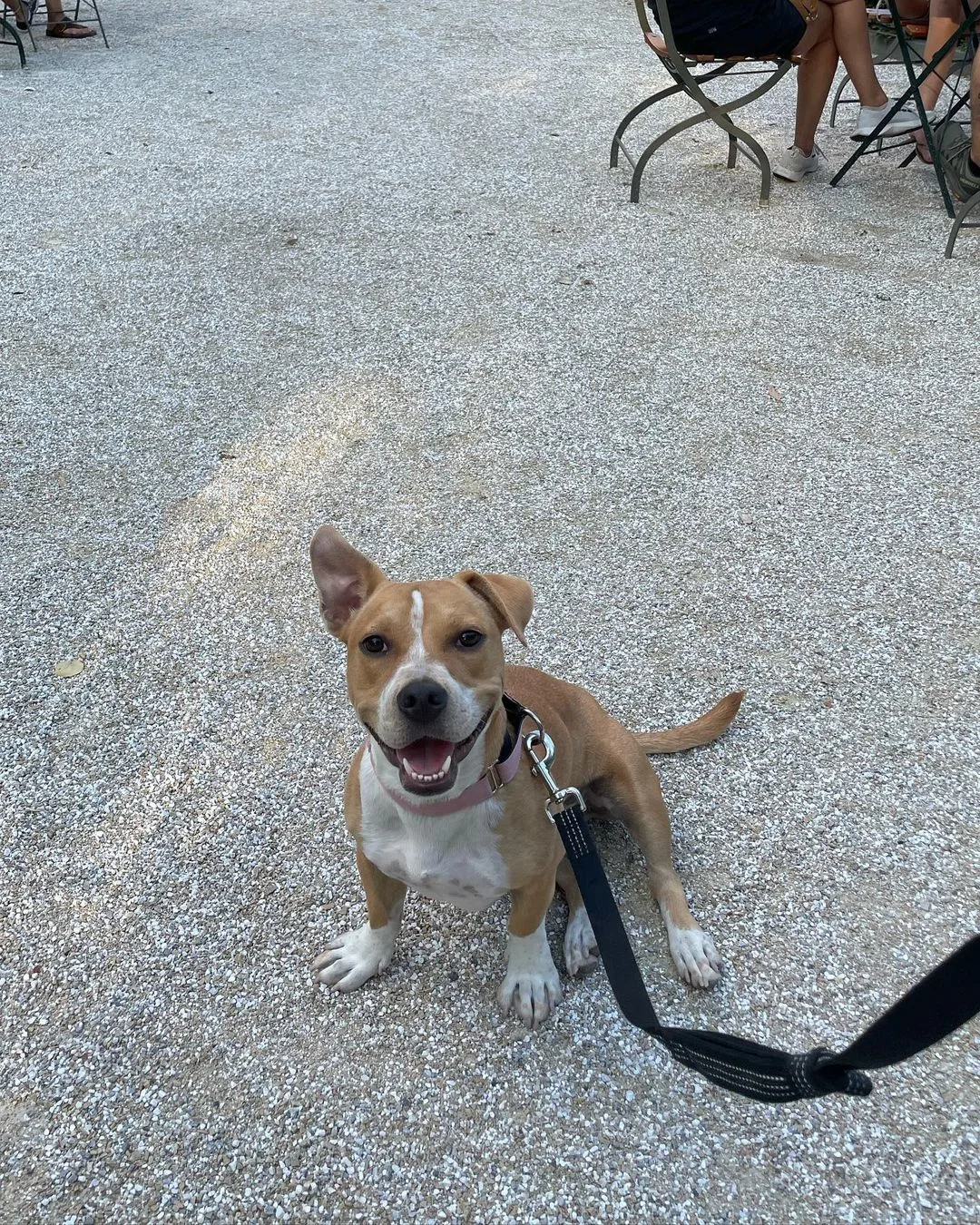 Her dad is her playtime buddy. She often brings him toys, asking him to play with her.
Ellen is convinced that Layla sees her as her caretaker. She comes to her when she's hungry.
Layla's unusual and beautiful appearance often draws the attention of people whenever Ellen and her fiancé take her for a walk. She has a Pittie's head and a Corgi's body. She has cute, mismatched ears… one is up and the other is down.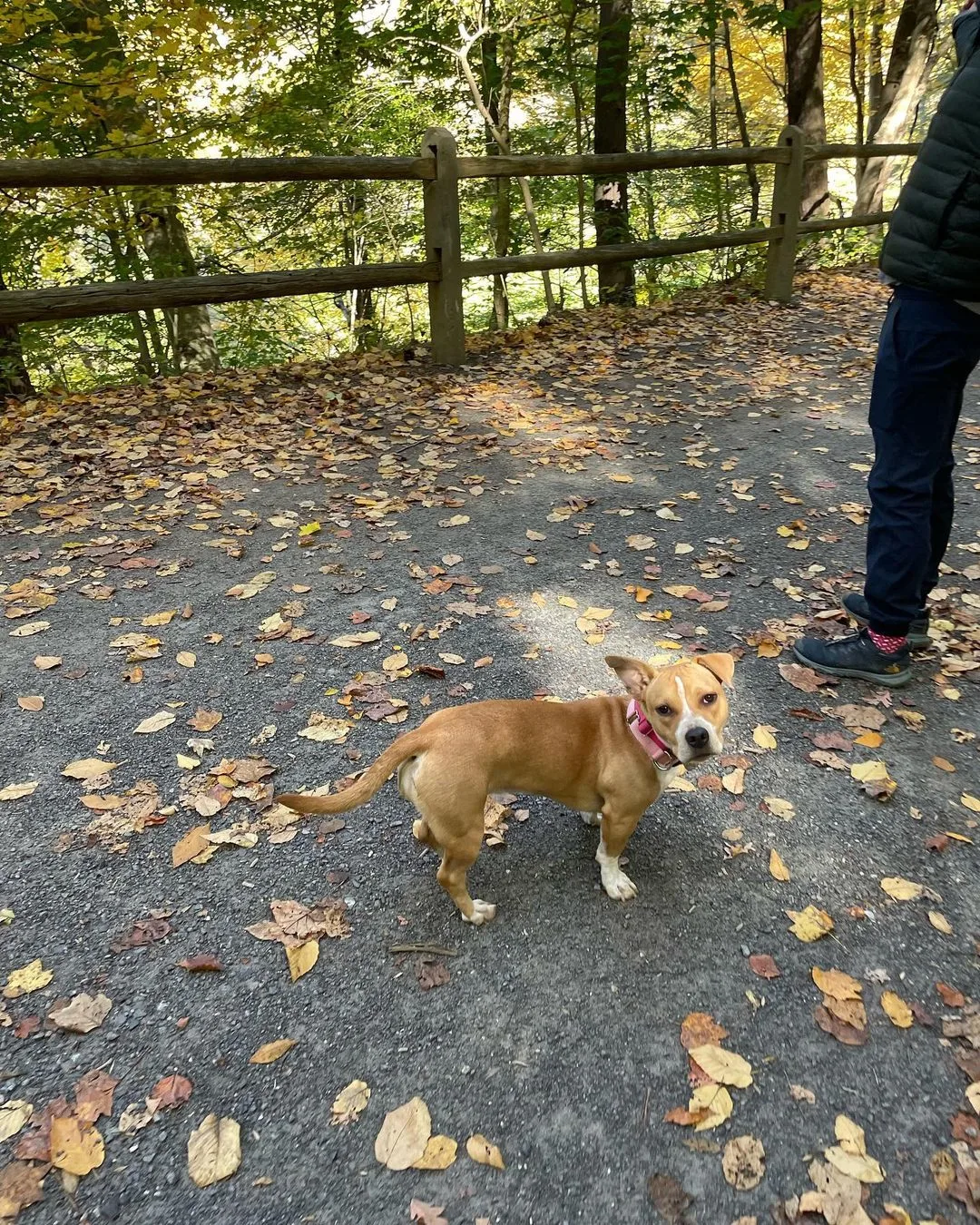 Layla lives her best life, and she often posts about her adventures on her  She loves hiking in the Philadelphia woods and going to the beach with her parents. When she gets tired, she likes to take a nap on her favorite chair.
I couldn't be happier knowing that Layla found her humans who love her immensely. She discovered the true meaning of love in her forever home. The affectionate doggo will always feel loved and cared for. She will never be left behind again.